Welcome to On Reserve: A Wine Law Blog. In the future, you can expect to read about important legal aspects of the wine industry, including contemporary and budding legal issues in the United States and internationally, the international and domestic history of wine law, case discussions, and even reviews of particular wineries and regions. It is On Reserve's goal to provide its readers with a comprehensive review of the wine industry's legal nexus from both a historical and modern perspective.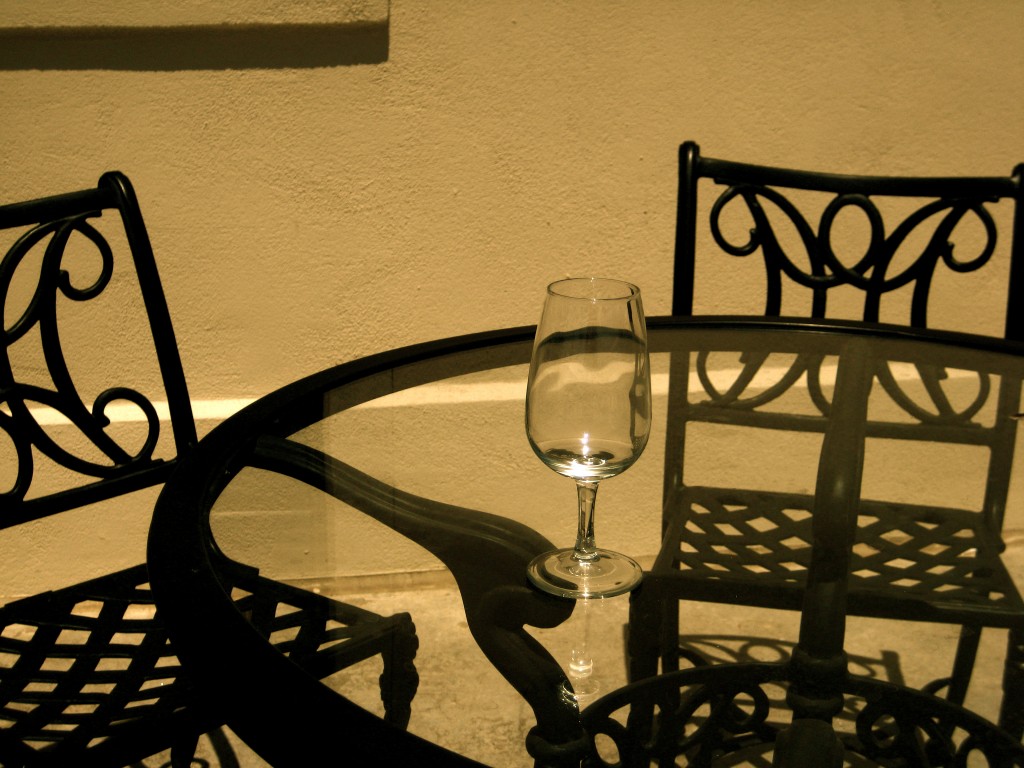 My Background in Wine Law
As a tour guide for the Cornell Hotel School, prospective students often asked me why I, as an undergraduate student interested in pursuing a legal career, chose to study hotel management. It is a question that I contemplated since my start at Cornell and an answer to which I only truly discovered during the last semester of my college education. For a while, I thought I would defend large hotel chains in Title VII claims or complex litigation actions relating to securities or mergers and acquisitions; I thought hospitality law was enough of a niche in the legal industry to keep my interest fervid. In actuality, it was not niche enough: I wish to not only be a lawyer with a passion, but one with a differentiated purpose. That is why I want to practice wine law.
I was first introduced to the idea of wine law in a Restaurant Management class in the Spring of 2009, my last semester of college. I never imagined, after taking a variety of law classes ranging from employment discrimination to death penalty law throughout my college career, that I would discover a legal field so novel and so intriguing during my last semester at Cornell. And I especially did not anticipate learning about such a distinctive facet of law in this particular class.
It all started when my professor assigned an article about the great Italian wine region of Montalcino. As a genuine restaurateur, he not only owned a wine cellar in Ithaca, but also incorporated his love of oenology into his class. The article mused about the eminent Brunello di Montalcino, a red wine produced by the local Sangiovese grapes of Montalcino. By Italian law, Brunello must contain only Sangiovese grapes and any alteration of the bouquet has severe legal consequences. The article reported that four Italian wine producers were convicted of fraudulently producing Brunello that contained foreign varietals, such as Cabernet Sauvignon and Merlot, in wine labeled as 2003 Brunello. I skimmed the article to see that there was an entire legal process, along with wine lawyers, to both prosecute and defend these wineries.
It was then I was struck; I felt the merging of my hospitality background and my legal path, a degree of personal understanding that I had never experienced with regard to my profession. For almost four years, I watched my colleagues interview for internships at investment banking firms, consulting firms, and large hotel chains. Although a hard worker with an interest in law, I never quite understood my position in the hospitality industry. I envied not only the determination of my classmates, but their level of self-assurance that pushed them to want to know more about their respective professions. I loved that wine law united both my hospitality education and legal career; more so, I loved that wine law was different and unique from traditional practice.
After finishing the article, I immediately craved more; why was it that, after four years at an institution stressing hospitality management, I was only then exposed to wine law? And did wine law just exist in Italy, or did America have its own wine lawyers, too? Intrigued, I sought more answers and contacted wine lawyers in the states, who informed me that wine law in America is a growing field that needs much nurturing. After my research, I realized the wine law field is not just about regulating the composition of wines; it is a field that requires knowledge of business structures, real estate and land usage, federal and state beverage licensing and regulations, general employment policies, contracts, trademark and copyright protection, and natural resource and water laws – just to name a few. Essentially, wine law requires a broad legal background for a very specialized industry.
Although wine law certainly entails a wide perspective, nothing is more vital to a wine lawyer than a foundation in international and comparative law. The wine industry has its origins in Europe, a continent of Old World wine with more stringent legal regulations than those in New World wine regions. The knowledge of European laws and regulations is fundamental for a lawyer practicing wine law in America, an area of the New World wine. More so, as the American wine law industry progresses, the understanding of wine's international context can only help predict and resolve subsequent legal issues.
Why Wine Law?
Some of the greatest lessons I have learned from my businessman father are about the importance of strategy; more specifically, the importance of developing a business strategy to differentiate yourself from your competitive set, identifying niche markets within your industry, becoming well acquainted with said markets, and structuring and capitalizing your services and abilities to meet the needs of niche markets. The legal profession is no different; an attorney must assess her qualifications and market herself accordingly.
I love wine. As an aspiring wine connoisseur at a college in a region notable for its white wines, I hosted several casual wine events with close friends that entailed pairing wine and food to create appropriate flavor marriages and revealed hidden flavors of certain wine bouquets. I see wine as an art. And I am piqued by the ability to blend my love for wine with my professional legal career.
Why a Blog?
From my lifetime career as a student, I have realized the importance of networking. More so, the importance of networking in a field, like wine law, that is particularly compact is vital. Additionally, nothing is more important than remaining informed in the legal niche in which I aspire to practice. Hence, the creation of On Reserve.
This summer, in partial response to my curiosity about wine law, I studied abroad in Bologna at the Università di Bologna and took a class on international and comparative law. One of my goals was to use this trip to explore the international perspective on wine law and consult regional wine lawyers about their experiences. I traveled throughout different wine regions, including the stunning Montalcino, and visited wineries to learn about their vineyards' histories and legal issues. Aside from being a much-needed expedition after my 1L year in law school, this journey only reaffirmed my desire to focus on wine law in America and internationally.
DISCLAIMER: This blog post is not intended as legal advice, and no attorney-client relationship results. Please consult your own attorney for legal advice.