One early June afternoon, I rented a car from my home city Bologna and embarked on the most significant journey of my summer.  After reading an article in the New York Times on Montalcino about a year before that originally sparked my interest in wine law, I knew my trip to Europe this summer would not be complete without exploring one of the most acclaimed Italian wine regions. Indeed, I was right; my visit to Montalcino was, in fact, the highlight of my trip. As a Cornell Hotelie, I was quite familiar with Banfi vitners and their contribution to my alma mater, as well as Castello Banfi's prestige in the Montalcino region of the Italian peninsula. Alas, I felt I owed this trip to not only my interest in wine law, but my educational experience and pride as a wine lover.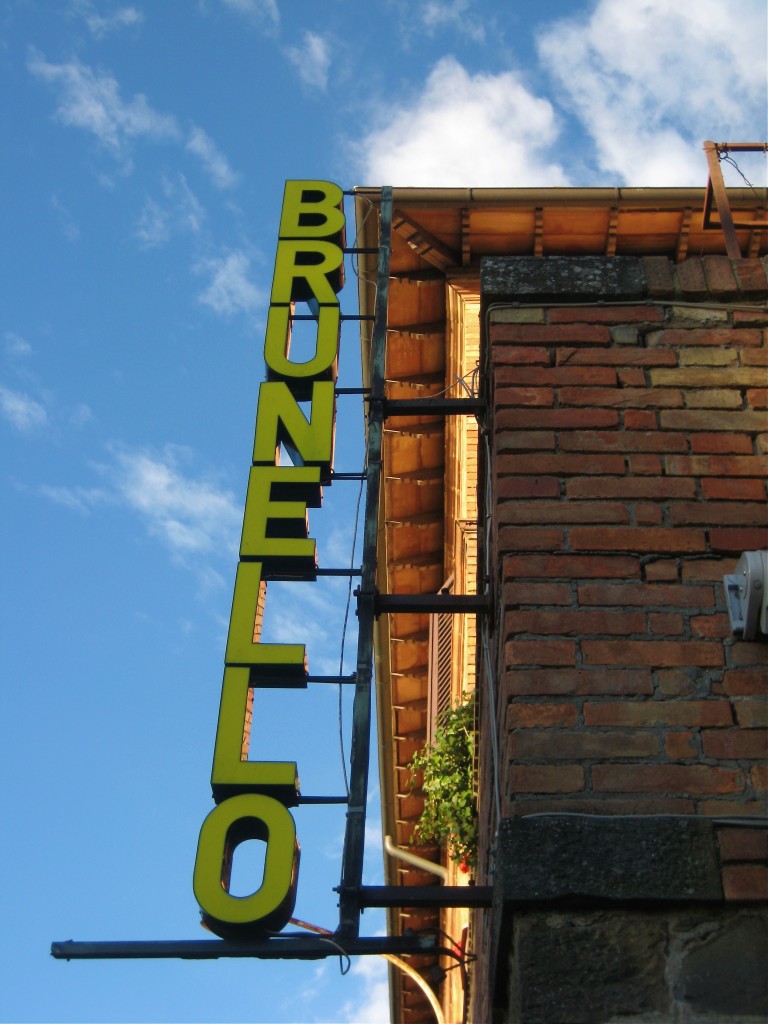 Montalcino is a hilltop town in the Tuscan region of Italy. It is most notable for its Brunello (Brunello di Montalcino), but also produces other wines including Rosso (Rosso di Montlacino), Sant'Antimo, and Moscadello (Moscadello di Montlacino; made from Muscat). Like all European wine regions, Italian wine laws and regulations are more stringent than those of the United States and other  New World wine producers.
Brunello di Montalcino was established as the first Denominazione di origine controllata (DOCG) classification in 1963 certifying Italian wine quality (an appellation of geographical indication modeled off of the French Appellation d'origine contrôlée or AOC). Today, Brunellos from Montalcino are among some of Italy's most expensive and prominent wines.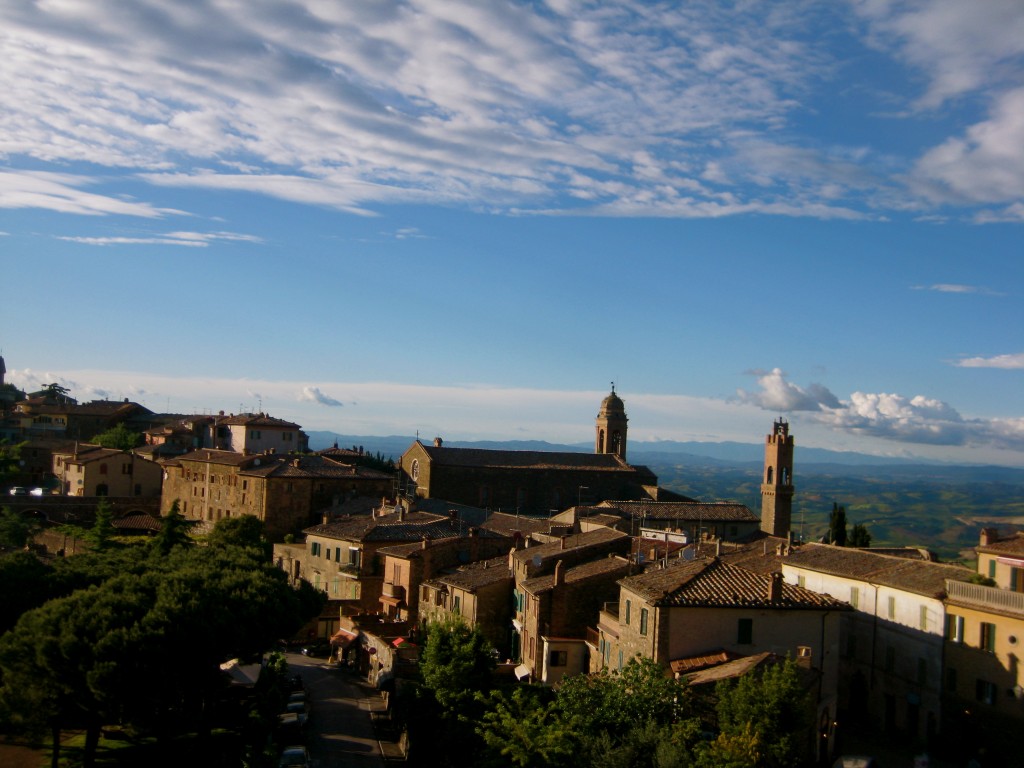 Under current wine regulations of the DOCG, Brunello di Montalcino must be composed of 100% Sangiovese grapes. Like most European wine laws, but specifically those in Italy, any alteration in the production and/or labeling of a Brunello results in severe legal consequences. In 2008, Italian authorities became suspicious of possible wine fraud by several producers of Montalcino; it was alleged that certain producers adulterated their wine bouquets by using grape varietals other than Sangiovese to produce Brunello, reportedly to make the wine more appealing to the international market. (See 'Bolt From the Blue' on a Tuscan Red.) About twenty wine producers were suspected of altering their Brunellos and were investigated for possible charges of commercial fraud. The scandal was dubbed Brunellopoliby reporters and resulted in the United States government blockade of imported Brunellos that could not be proven as 100% Sangiovese (via laboratory proof) after an unsatisfactory response to its request for more information from the Italian government. (See Washington Takes On Brunello.) Unlike prior instances of altering wine bouquets, health risks were not feared, but many Italian wine producers of the region were apprehensive that the Brunellopoli scandal would slash Brunello's eminent reputation and curtail its international sales. (See Brunello's reputation questioned as producers face fraud inquiry.)
Regardless of the 2008 wine transgression, Brunello di Montalcino is still one of Italy's most celebrated wines and remains a favorite among the sophisticated palettes of red wine drinkers. (And my trip to Montalcino certainly did not prove otherwise.) Its Sangiovese grape is the most planted grape of the region and the uniqueness of the grape has developed specifically to the characteristics of the terroir, altitude, and climate of the region. The grape is difficult (if not, impossible) to grow anywhere else. The wine must spend at least two years aged in oak barrels and cannot be released until its fifth harvest, asserting its prestige. (Like many red wines, Brunellos are even better with age.)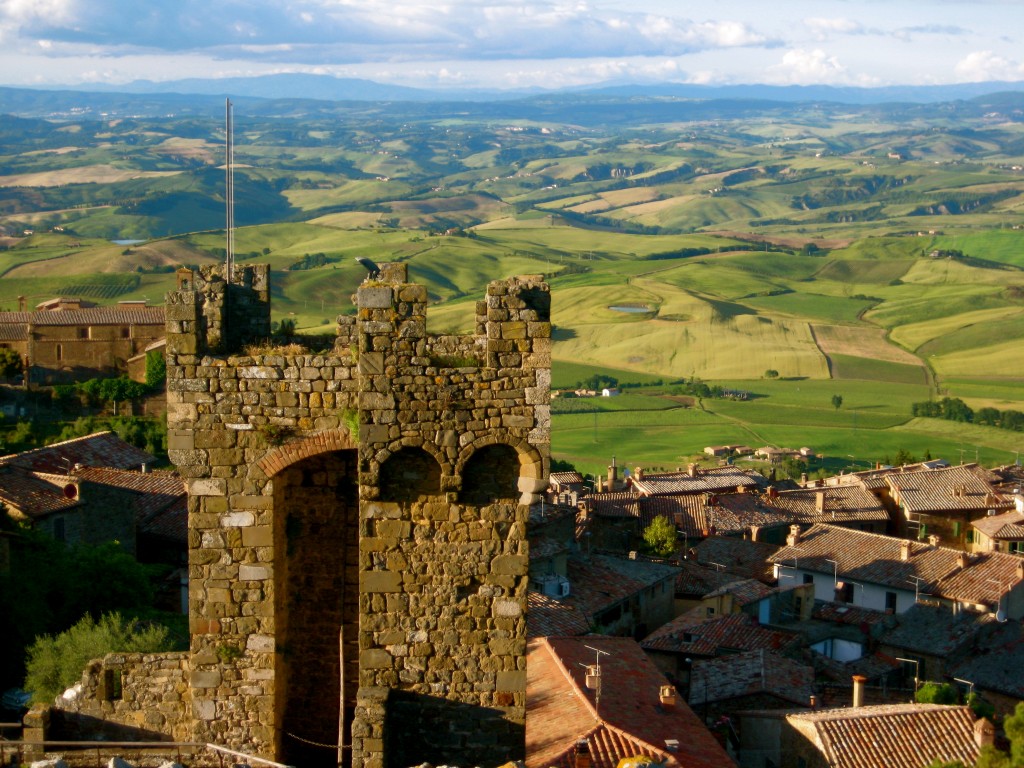 Brunellos are best paired with game, red meats, and rich, powerful cheeses (i.e. Parmigiano Reggiano) and are said to have flavors of cherry, blackberry, raspberry and hints of chocolate and leather.
DISCLAIMER: This blog post is not intended as legal advice, and no attorney-client relationship results. Please consult your own attorney for legal advice.