The first Wine Law Conference held at UC Davis proved to be an opus, a first masterwork, for the hosting UCD School of Law and its organizers at the School of International Education. Largely sponsored by the Robert Mondavi Institute, this three-day symposium reflected the educational spirit of the Mondavi family, icons in the world of wine who were among the first winegrowers to embrace the need for educating consumers about wine and food in America. Indeed, the conference successfully paired a series of rigorous panel discussions centered on EU–U.S. wine labeling laws with opportunities for enjoying fine wine and local California cuisine.
Food, Wine and the Law
The success of this first event benefited from a host of well-organized culinary events and wine tours. On that note, there were three occasions that sparkled on account of cuisine, ambiance and group interest. The first high-note took place outdoors in the courtyard of the RMI for Wine and Food Science, which featured a vibrant buffet of California cuisine, staged under the natural canopy of an olive grove. Lunch was followed with a tour of UCD's legendary eco-winery, a facility that boasts a platinum LEED Certification, lead by Professor Roger Boulton. A stone's throw away, the "teaching vineyards" reaffirmed UCD's devotion to viticulture and provided a near-perfect setting for a symposium of this nature.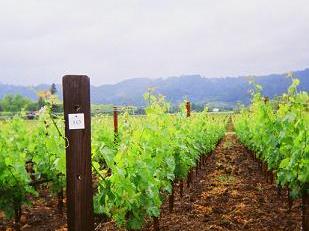 On Friday night, Mariacristina Oddero, winemaker and proprietor of the Oddero Estate and Winery located in the Piedmont Hills of northern Italy, presented a complex yet delicate Barolo Villero 2007 to complement our evening fare at Seasons. Earlier that day, Cristina had described the exceedingly high labor costs of manually picking the fragmented patchwork of terraced plantings that comprise her family holdings, adding even more depth to this wine. She also emphasized the "feminine print" that personifies her 6th generation winery today, now that she and her sister share ownership. Also on hand, her spirited niece, Isabella Oddero, delivered an exuberant presentation and offered a glimpse into the next generation of Oddero Wine.
On Saturday, a final crescendo included a grand tour of Opus One in Napa Valley, lead by none other than the winemaker himself, Michael Silacci. Despite heavy rainfall (it hadn't rained on this date in the Valley for over fifty years!), Michael's dry wit kept the group on their toes as he guided us through his beloved winery (which was founded in part by Robert Mondavi, although the family is no longer involved). Michael finished strong with a generous pour of his 2007 Vintage that left us speechless. On the road again, we travelled up-valley for more wine tasting and lunch in charming St. Helena. Onboard the UCD Aggie van, James Lapsley (a spry fellow with many talents, he was our Napa historian and acted as a panel moderator, as a leading expert in wine economics). Dr. Lapsley provided a personal back-story to the handful of labels we tasted and expressed a heart-felt conviction to take the conference to the next level in years to come. Likewise, Assoc. Dean of International Education, Beth Greenwood, and her secret weapon, Whitney Denning, were as warm as they were capable in organizing this two-prong event.
EU–U.S.  Labeling Laws in a Nutshell
The conference was organized into four moderated sessions, with eight panelists from Europe (Brussels, Germany, and Italy) and six from the U.S. (UC Davis, D.C., San Francisco, Stanford). Surprisingly, France was not represented. Several of the Italian participants were affiliated with the University of Turin, and collectively they strongly advocated on behalf of their national wine culture. In a word: terroir. The entire panel was comprised of international and domestic attorneys, government regulators, academics, importers and winegrowers. I was a bit disappointed that Richard Mendelson, Director of the Program on Wine Law and Policy at UC Berkeley, was not available to offer his legal perspective as an authority in the field. All of the presentations were well-developed and at times debate spawned tension, although to be expected given the stakes and the political nature of an international conference.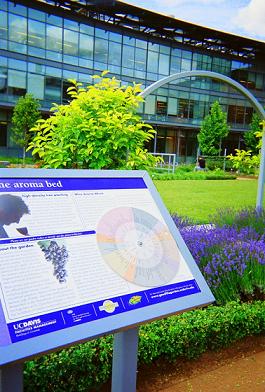 The symposium was titled, Toward a Common Standard: New European Union Label Laws and Geographic Indicators of Origin. Given that the EU and the U.S. represent the two leading power-houses in wine production and consumption, it is no wonder that the "EU–U.S. wine relationship is the most important issue for both sides," according to Felix Bloch, the desk officer responsible for bilateral trade relations with the U.S., at the EU Commission, Brussels. Bloch explained that it was with an attitude of "harmonization" that the EU and U.S. signed the Wine Agreement of 2006 (a relationship that is "closer than ever, but still not that close.") The Agreement stresses "co-operation over confrontation" and stresses the need for both sides to abandon wine culture stereotypes: such as, Europe represents the "one true tradition of terroir" and the US represents only "innovation and varietals."  Moreover, new markets represent new values: for instance, terroir might be less relevant to Asian consumers. This to say, wine cultures, and markets, are hardly static, providing space for flexibility and growth. The market forecast from present to 2030 was characterized as being "highly transformative" as the future of wine is moving away from traditional places, according to Daniel Sumner (UC Davis, former USDA Asst. Sec. for Economics).
To make the market more compatible, systems in labeling will have to move toward simplification and uniformity (for instance, the EU favors geographical designations and the U.S. prefers trademarks). Failing to bridge the gaps between the EU and US labeling system will continue to strain trade channels, block potential markets, and confuse consumers. Appellations of origin are widely regarded as intellectual property and are protected under national and international laws. Additional conflict arises when overlapping systems of protection add to trading costs. Timothy Josling (Stanford) proposed "a multilateral register" as a viable solution.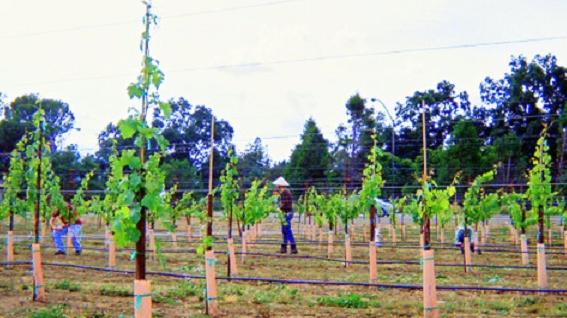 It appears that Americans see the European laws as anti-competitive and a challenge for U.S. exports, characterized as a "moving target" by one panelist. Even so, Americans are "passionate about further discussions." Meantime, the Europeans have long been frustrated with America's reluctance to phase-out "semi-generic" labels (wine labels that are based on European wine regions, such as California Champagne). The EU Community also seeks more flexibility on vintage date labeling from our Alcohol and Tobacco Tax and Trade Bureau. Even within the EU Community, Germany for instance, there is internal confusion as to which labeling laws prevail: European or international.
A more effective labeling system could also deter imported wine fraud and heighten import diligence. In the scope of food safety, the detection of counterfeit labeling could prevent toxic or harmful wines from entering the food supply. Marco Musemeci (UNICRI) pressed authorities to view counterfeit foodstuffs as organized crime because they are essentially the same beast, with the profits of counterfeiting supporting human and illegal drug trafficking, among other serious crimes. This year alone, in China, Operation Bright Sword seized 30 tons of bulk counterfeit wine and more than 13.5 million fake bottles, caps and labels. With nearly 200 million dollars worth of wine sales per week in the U.S. alone, it is plain to see why label counterfeiting prevails in the wine sector.
Photographs property of Debra McManis, UC Davis Wine Law Conference 2011.