Last month, at the wine law event hosted by UC Davis, the 2006 U.S.-EC Wine Agreement represented the nexus of the symposium.  As a follow-up post to the conference, allow me to review the "objectives" of the Agreement: to further emphasize the need for greater camaraderie between the United States and the European Community. Indeed a "spirit of cooperation" was targeted as essential for facilitating bilateral trade negotiations. However, it appears that on at least one front—or, more apt, for at least one bottle of wine—the U.S. falls short of the mark. It is the case of the legendary Vin Jaune (French for "yellow wine"), a traditional white wine from the Jura region of eastern France known for its unique flavor and distinctive bottle; the wine is currently restricted from US import.
Without getting bogged down in the minutia of international wine trade (the pact is 119 pages and can be downloaded from the TTB website, The Agreement Between the United States and the European Community on Trade in Wine), a glance at its Objectives will provide some insight as to why the Agreement was originally created. Signed on March 10, 2006, the U.S.-EC Wine Agreement sets out to recognize "each other's existing current winemaking practices." In Title I, the preamble breaks down the motivations for creating this bilateral agreement: "Recognizing the desire to establish closer links in the wine sector; determined to foster the development of trade in wine within the framework of increased mutual understanding; and resolved to provide a harmonizing environment for addressing wine trade issues between the Parties" (words in bold are also highlighted in the Agreement). Article 1 aims to "facilitate trade in wine, improve cooperation in the development [of wine trade], and enhance the transparency of regulations . . . to lay the foundation for broad agreement on trade . . . and to provide a framework for continued negotiations in the wine sector." The Agreement closes with a declaration by both Parties to "strive, in good faith, and for a reasonable period of time, to resolve any bilateral issues concerning trade in wine . . . through informal bilateral consultations, rather than through formal dispute settlement negotiations."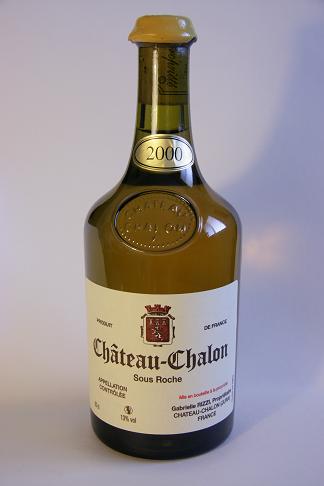 That said, let us consider Vin Jaune. If you're a wine enthusiast, you're most likely familiar with this famous wine and its puzzling absence on the American wine market. According to the centuries-old winemaking creed of Vin Jaune, this curious yellow wine is traditionally contained in a "clavelin," a squat bottle with a deep kick-up filled to 62 centiliters. U.S. regulations, however, require a standard of fill at 75 centiliters for wine imports. Even so, overcoming import requirements through "continued negotiations" for extraordinary cases such as Vin Jaune is precisely why the 2006 Wine Agreement originated (additionally, another traditional product cherished by Americans, the rice wine "sake" is exempt from similar import complications). Attempts by EU Commission officers seeking to "recognize each other's existing winemaking practices" by advocating for an exemption for Vin Jaune based on its designation as a  "traditional product" have fallen on deaf ears in the United States.
In the EU, legislation foresees an exception for this special niche wine by mandating a standard fill of 62 ml to honor the centuries-old clavelin and the traditional wine culture of the Jura region. At this point in Vin Jaune's expansive history, adapting production to suit U.S. import regulations would be nothing short of blasphemy for its winemakers, who reside in the birthplace of the original clavelin created more than 500 years ago. Clearly, the bottle and the wine are indivisible. The winegrowers of Savagnin, the only varietal used in Vin Jaune, religiously surrender a sacrament upon each vintage when an "angel's share" of wine, roughly 62%, evaporates through loose-fitted casks during a six to ten year ageing process. Consequently, 62 ml of every liter of juice that goes into a vin jaune barrel is destined for a clavelin (winemaking note: topping off a barrel of authentic Vin Jaune is outside of French law).There is no denying an overt reverence for this prized wine among locals, and also by the international cult following who annually flock to the Jura region for the La Percée du Vin Jaune ("Opening of the Yellow Wine") Festival in early February.
Granted, this curious white wine is not for the timid. Perhaps an acquired taste, "Napoleon's wine" is known for its bold and charismatic flavor but as a premium cooking wine it can be appreciated by most. The rich nutty taste and hints of curry that characterize this wine will push any dish when used in sauces over chicken and seafood (with lobster, utterly divine). On that order, Vin Jaune enjoys fine company at Masterchef Alain Ducasse's table, who has featured his own rendition of a Vin Jaune cream sauce over Dove sole and squid at The Dorchester, in London.  Alas, if you're reading this stateside you'll have to cross the pond to legally experience a dish of this magnitude. (Admittedly, "sample cases" of Vin Jaune have escaped through U.S. Customs if you've chanced upon a bottle here or there.)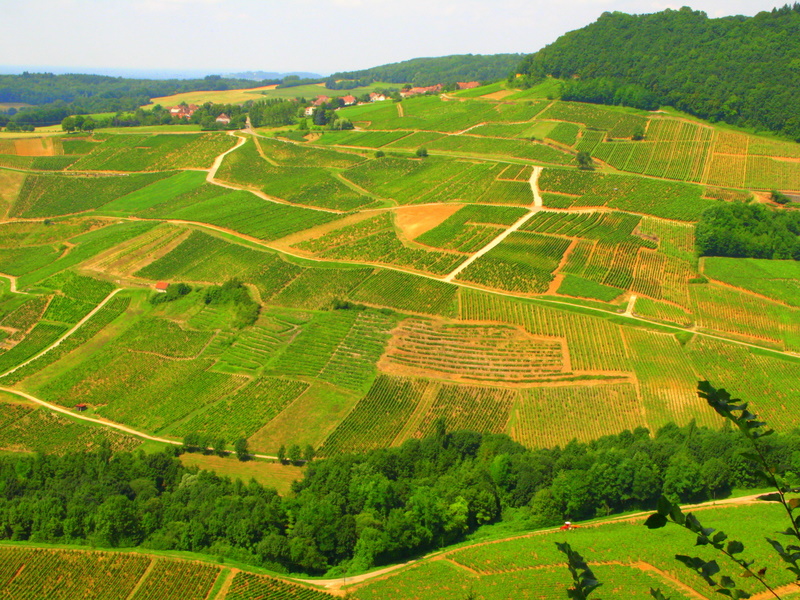 In the spirit of American diversity and competition, and with an attitude of increased cooperation as wine producers navigate a rapidly transforming global marketplace, a small gesture of good will by U.S. regulators in the case of Vin Jaune is hardly beyond reason. Possessing a distinct position in the history of world famous wines, this "seemingly immortal" wine embodies French terroir and honors traditional winemaking practices in ways that few other wines can match. Surely, it deserves recognition on American tables. Even more crucial, winegrowers of the ancient Savagnin deserve opportunities in the US marketplace. Earning an exemption for Vin Jaune will no doubt call for esprit de corps among US wine advocates: petition! petition!
Image credit: Katie and Ricardo Villarreal of travelpluswine.com.