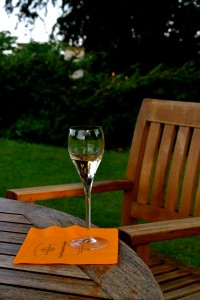 Continuing Legal Education ("CLE") International is hosting two upcoming conferences on alcohol beverage law. The first, which is the Alcohol Beverage Law & Technology Conference, will be held in San Francisco, CA on May 11, 2012 and is co-chaired by James M. Seff, Esq. of Pillsbury Law and Marc E. Sorini, Esq. of McDermott Will & Emery LLP. It is a one-day national conference held at Hotel Nikko. The conference entails "[e]xperts from around the country [that] will bring you up-to-speed on the latest public policy debates and developments in intellectual property, electronic and digital media, data security and privacy, electronic discovery, and more." (See Alcohol Beverage Law & Technology.) At the Alcohol Beverage Law & Technology conference, up to seven hours of MCLE credit, including one hour of ethics credit, can be earned. For more information on the schedule, topics, faculty, and how to register, see the brochure or the website for the Alcohol Beverage Law & Technology CLE Conference.
The second conference, which is CLE's 17th Annual Wine, Beer & Spirits Law Conference, will be held in Austin, TX on September 20, 2012 through September 21, 2012. The promotional materials are not currently available for this conference, so please check the CLE website in the future for more information regarding this upcoming event.
The following is provided from Kerry Mason, the Program Attorney for CLE International:
New One-Day National Conference!
ALCOHOL BEVERAGE LAW & TECHNOLOGY
May 11, 2012—Hotel Nikko—San Francisco
Technology is advancing every day—are you ready?  CLE International brings you this exciting new Conference, specifically designed for those involved in wine, beer and spirits law.  Don't miss out! Register now at www.cle.com/alcohol or (800) 873-7130.
Brochure property of CLE International. All remaining photographs are property of Lindsey A. Zahn, unless otherwise noted.