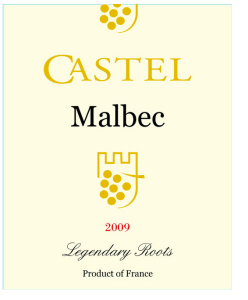 One of my recent pieces was published by Cornell International Law Journal Online, which is an incredible online collection of short publications written by attorneys and law students discussing contemporary legal issues in various fields. I wrote about China with respect to trademark and the wine industry. Specifically, I discussed the success of two wine companies, Château Ausone and Barrière Frères, in front of the China Trademark Office ("CTMO") at the dissatisfaction of two others, Castel Frères and Château Listran. See No Wine-ing: The Story of Wine Companies and Trademark in China.

For Château Ausone and Barrière Frères, it seemed as though China's trademark office might be progressing and navigating away from its past history of awarding applicants who were first-to-file with the trademark (regardless of the applicant's actual affiliation with the mark and irrespective of whether the true mark owner had evidence of prior use of the mark in Chinese commerce). Unfortunately, for Castel, the CTMO went in another direction. Back in July, a Chinese wine distributor, Panati Wine Co., Ltd., won trademark rights against an established French wine company, Castel Frères. See  See Largest Trademark Lawsuit in China's Wine Industry Won Against French Castel. Although Castel's wine was present in the Chinese market since 1999, the company did not register its mark and thus Panati, who filed first, established rights to the mark. Generally speaking, in the past, it has been the tradition of the CTMO to award trademark rights to individuals who are first to file a trademark application for the mark at issue. More information on the Castel and Panati dispute is available at On Reserve's recent post French Wine Company Castel Frères to Pursue Trademark Battle Against Panati in China's Supreme Court.
In October, On Reserve blogged that Castel decided to pursue the case in China's Supreme Court in Beijing and would essentially "do whatever it takes" to receive a favorable outcome. See Castel Takes Trademark Battle to China's Supreme Court. Last week, Decanter  noted that Castel received a notable and favorable ruling from China's Supreme Court. This ruling is with respect to the fine issued by the lower court only (i.e., the Supreme Court has not reviewed Castel's actual trademark). According to Decanter, the Supreme Court of China suspended the lower court's decision to fine Castel CNY34m, or $5.6 million, which was payable to Panati and its owner. See China's Supreme Court Suspends Castel Trademark Fine.
While China's Supreme Court is still yet to review the actual trademark dispute, its decision to suspend Castel's fine is a significant victory for the French wine company. In some ways, this is an indication that the outcome of Castel's overarching trademark case may be very favorable to Castel. In many ways, this suspension is also a game changer for China; China's trademark landscape is notorious for its "race to file" notion, causing many true mark owners to either change brand names or pursue more litigious and (what can be) costlier options. See, e.g., Bordeaux Chateau Changes Name to Bypass Chinese Trademark 'Squatters.' Recently, wine companies including two Bordeaux companies, Château Ausone and négociant Barrière Frères, saw positive outcomes with the CTMO. See, e.g., Ausone Wins China Trademark Case. These triumphs, coupled with Castel's recent enthusiastic suspension, leave us with one dire question: Is China making a step forward in recognizing true mark owners?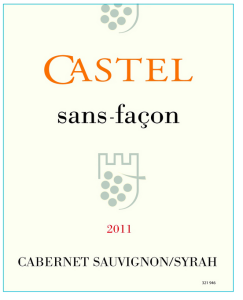 For a producer like Castel, one of France's leading producers and the top brand of imported wines in China, it may be feasible to take on China's ruthless trademark office. But, for smaller wineries with limited market share or one simply starting out in the Chinese market, the issue of practicality remains. How many resources can these wineries truly devote to the Chinese market? While China is continually marked as containing one of the largest markets of wine consumers, barriers to entry for wine companies inevitably exist, and perhaps trademark is one of the greatest. Not all companies have the means to fight a battle like Castel, and not all companies have the foresight to realize that, down the line, China will be a potential market for their product. But hopefully, with the combined persistence of Castel and the slowly emerging Chinese trademark landscape, concerns regarding trademark filing at the CTMO can be alleviated.
That being said, much of the above result from China's Supreme Court may very well be in preparation of its new trademark law, which goes into effect on May 1, 2014. For more details on China's new trademark law, see Trademark Law of the People's Republic of China (2013, Comparison Version) and Section 4 of No Wine-ing: The Story of Wine Companies and Trademark in China.
Images property of the Alcohol and Tobacco Tax and Trade Bureau. 
For more information on wine or alcohol law, international trade, or trademark, please contact Lindsey Zahn.
DISCLAIMER: This blog post is for general information purposes only, is not intended to constitute legal advice, and no attorney-client relationship results. Please consult your own attorney for legal advice.