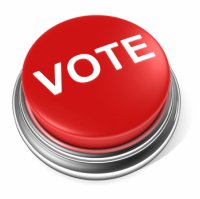 It is quite an honor to share that On Reserve was named one of five finalists in the 2014 Wine Blog Awards category for Best Overall Wine Blog. See 2014 Wine Blog Awards Finalists Are…. I am humbled to be named among many very respected wine bloggers and writers, especially within the "Best Overall Wine Blog" category.
Blogging about wine law the last four years has been an incredible journey, and one I truly feel is only the beginning. I have said this before, but when I started On Reserve four years ago, I never imagined or anticipated the continued interaction I have thanks to this blog. The blog has certainly grown and changed over time, and I believe this is only proof that a lot is in store for On Reserve and the wine law community at large.
If you enjoy reading On Reserve, please consider voting for us as this year's best overall wine blog here. I'll be sure to pop open some bubbly very soon to celebrate such a true honor.
Thank you again to all for your continued support, communication, and readership, and congratulations to all finalists in this year's competition!