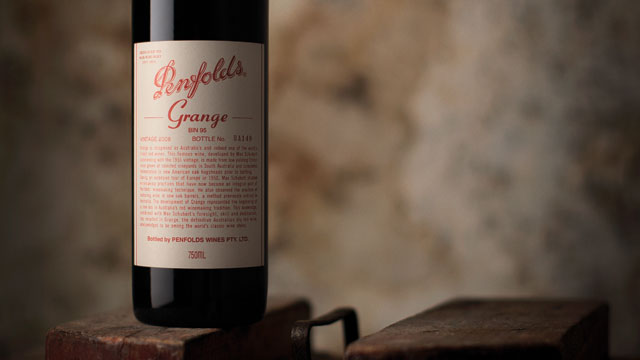 A new case that may show the effects of China's recently updated trademark law made headlines this last week. Treasury Wine Estates reported that the company did not register the Chinese name for Penfolds and is currently engaging in a legal battle with Li Daozhi, an allegedly notorious trademark squatter. See Brand Wars: Battling China's Trademark 'Squatters'. (Li Daozhi is the individual responsible for registering a number of Castel Frères brands in China, as well as offering to sell the rights to these marks at exorbitant prices, as discussed previously at French Wine Company Castel Frères to Pursue Trademark Battle Against Panati in China's Supreme Court.) Based on an investigation conducted by The Australian Financial Review, Li Daochi registered at least three variations of the Penfolds name. (Penfolds has done particularly well in China in the past, see, e.g., Chinese Appetite for Penfolds Driving Sales of Australian Fine Wine, but recently claimed a downturn in sales due to "government austerity measures." See Penfolds Owner Fighting Trademark Battle in China.) While Treasury won the first legal battle against Li Daozhi, Li is appealing the ruling decided in favor of Treasury.
Castel is also appealing a case against Panati Wine Co., Ltd. (owned by Li Daozhi) to China's Supreme Court, which was previously decided in favor of Panati. See French Wine Company Castel Frères to Pursue Trademark Battle Against Panati in China's Supreme Court. In a separate case from June 2014, a Chinese company announced it would appeal a lower court's decision after a favorable ruling for Roussillon winemakers against said Chinese company that sought to register the Chinese translation of Roussillon as a brand name. See The New Chinese Trademark Law In Effect: The Wine Version.
The outcomes of the aforementioned suits will set a tone for how China's new trademark law is not only interpreted but also for how seriously the new law will be enforced. There are immeasurable reasons—not exclusive to wine or wine trade—why China should enforce its new law and offset or curtail brand squatters or individuals who register a mark in bad faith. The current environment in China with respect to registering a trademark is hostile and expensive for many companies despite the popularity of their products or success of sales. But an answer seems far off, as litigation often takes many months, if not years, to complete.
Until then, companies looking to pursue business in China can search China's trademark database to see if their brand names have been registered. If the marks are not registered and a company even so much as anticipates doing business abroad, it is certainly advisable to register a mark as early as possible. If the company is victim to trademark squatting, prior matters involving Castel, Château Listran, Barrière Frères, and Château Ausone indicate few options: pay off the trademark squatter (usually at high cost), change the brand name (which can certainly be a high cost), pursue litigation (also at high cost, as well as the risk of an unfavorable judgment), or leave the market entirely. See, e.g., No Wine-ing: The Story of Wine Companies and Trademark in China. Perhaps some of these options will change in time to provide more supportive options to true brand owners.
Image property of Treasury Wine Estates.
For more information on wine or alcohol law, international trade, labeling, or trademark, please contact Lindsey Zahn.
DISCLAIMER: This blog post is for general information purposes only, is not intended to constitute legal advice, and no attorney-client relationship results. Please consult your own attorney for legal advice.