Arthur Goldman, a Pennsylvania attorney, was recently accused of selling wine without a license. The story goes that Mr. Goldman privately procured high-end wi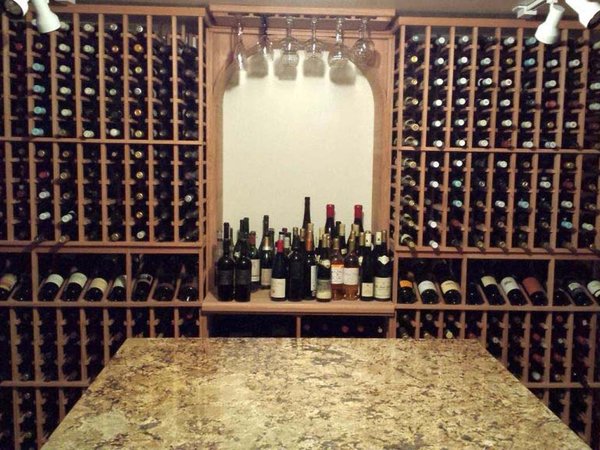 nes for friends and colleagues, selling the wine directly to multiple parties through his personal cellar as opposed to shipping the wine through Pennsylvania's state-controlled liquor stores. (For the full original story from January, see U.S. Lawyer Arrested in Undercover Fine Wine Sting.) "He maintained a list and kept about 20 people informed of wines he had available, one of whom was an undercover officer involved in a sting operation. Police said officers made several undercover buys . . . ." U.S. Lawyer Falls Foul of State Wine Laws. Pennsylvania is one of the ten states that presently bans direct shipment of wine sales to consumers.
His wine collection—which is alleged to be valued at about $125,000—was seized and may be annihilated by government officials. The state's law mandates that contraband wine be destroyed. In particular:
No property rights shall exist in any liquor, alcohol or malt or brewed beverage illegally manufactured or possessed, or in any still, equipment, material, utensil, vehicle, boat, vessel, animals or aircraft used in the illegal manufacture or illegal transportation of liquor, alcohol or malt or brewed beverages, and the same shall be deemed contraband and proceedings for its forfeiture to the Commonwealth may be instituted in the manner hereinafter provided. No such property when in the custody of the law shall be seized or taken therefrom on any writ of replevin or like process. 47 P.S. § 6-601.
The attorney's collection includes rare wines, as well as wines that are not sold in Pennsylvania's government-run liquor shops. To wine lovers, the thought of destroying a collection otherwise imbibable is preposterous. Mr. Goldman's attorney argued that the near-2,500 bottles seized were never intended to be sold and instead belonged to the lawyer's personal wine collection. See, e.g., Attorney Wants Seized $125K Wine Collection Returned; Pennsylvania May Destroy 2,426 Bottles of Fine Wine. Mr. Goldman hopes to regain his seized collection before the bottles are destroyed or ruined.
If anything, the above story is a clear representation of the dichotomy of how antiquated and unfriendly some state wine laws and regulations can be and yet how encouraging other states are to wine businesses and sales. In the U.S., less than half of the states have state-controlled government liquor stores that oversee the wholesaling or retailing of some or all aspects of alcohol beverage sales. These states are often referred to as alcohol beverage control states (or simply control states). Since such is regulated by the state, the exact terms or conditions of each model vary by the individual state. Not all states with government-controlled retail stores are as discouraging as Pennsylvania. For example, in Virginia (a control state), the state operates several hundred Alcohol Beverage Control stores, but (generally speaking) wine and beer are also sold at local grocery stores. In other control states, like Pennsylvania, alcohol (including wine) can only be purchased at retail outlets run by the state government. To make matters worse, Pennsylvania does not allow direct shipment of wine to consumers from wineries and retailers which, in combination with the limited selections at retail outlets, significantly limits the types of wines consumers within the state can purchase. In this day in age, when technology trumps borders and there is a significant movement in craft beverages with an emphasis on expanding and developing ones palate, it is a true misfortune that such limitations in the wine world still exist. Perhaps Mr. Goldman's story will one day serve as the collapse of anachronistic regulations.
I spent a great portion of my life in New York, and while the state does not have government-controlled sale of wine, there is a strong prohibition against the sale of wine in grocery stores. Since I spent so many years living in New York, I probably did not even realize—until I started studying wine law—that other states allow wine to be sold in grocery stores. For me, wine always had a separate place: in the liquor store. Perhaps this is the greatest example (for me) of how states differentiate on their regulation of wine. Why doesn't New York allow wine to be sold at the grocery store? It is a long story, and one that helped earn New York a grade of D+ in the 2013 State-by-State Report Card On Consumer Access To Wine by the American Wine Consumer Coalition. Pennsylvania, however, earned an F on its report card—a grade that many wine aficionados can probably agree was well deserved.
Image property of Philly.com.
For more information on wine or alcohol law, direct shipping, or three-tier distribution, please contact Lindsey Zahn.
DISCLAIMER: This blog post is for general information purposes only, is not intended to constitute legal advice, and no attorney-client relationship results. Please consult your own attorney for legal advice.