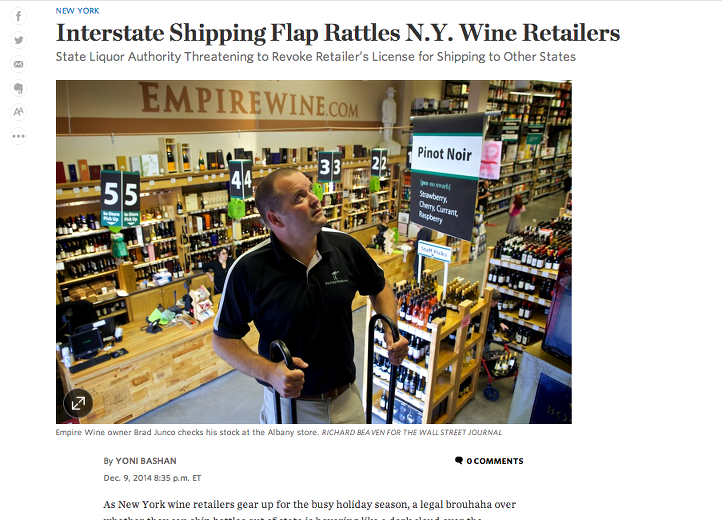 The Wall Street Journal recently published an article detailing the New York State Liquor Authority ("NYSLA") and Empire Wine dispute on retailer direct shipment to consumers. The retailer originally filed suit against the NYSLA in September, shortly after the Authority issued a letter to Empire stating the retailer violated a state regulation that allows the NYSLA to revoke, cancel, or suspend a liquor license due to "improper conduct" of the licensee. In November, Empire's case was dismissed by a New York State Supreme Court, and the retailer was instructed to exhaust its administrative remedies before commencing action in court. Empire is currently scheduled to appear before the Authority on January 23rd for a revocation hearing. 
To read the WSJ article, please visit Interstate Shipping Flap Rattles N.Y. Wine Retailers.
Photograph snippet property of The Wall Street Journal.