In January, On Reserve reported that Vignerons de la Méditerranée ("VM") filed a complaint in the Supreme Court of the State of New York County of Westchester against Harrison-based importer Pasternak Wine Imports. See Vignerons de la Méditerranée sues Westchester County Importer Pasternak. The complaint named Domaines Barons de Rothschild ("DBR") as a co-defendant to the complaint. Pasternak was the U.S. importer of the French wine company and in its complaint, VM claimed breach of contract with damages of over $600,000. The complaint also alleged several other causes of action including implied covenant of good faith and fair dealing, unjust enrichment, tortious interference, and unfair competition.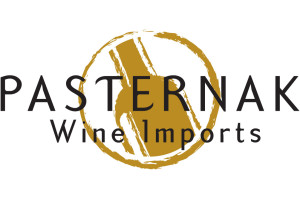 On Friday, defendants filed an answer, along with affirmative defenses and counterclaims, to plaintiff's original complaint. See Pasternak Wine Imports, LLC Answer, Affirmative Defenses, and Counterclaims. Defendants denied the majority of plaintiff's original allegations, and provided some affirmative defenses, of most relevance:
Defendants affirmatively stated that Pasternak Wine Imports was the name of a general partnership (now inactive) organized under the laws of Connecticut. The current company is organized under the laws of New York and is an LLC.See id. at 2.
DBR formerly owned a 35% partnership interest in Pasternak Wine Imports and, since 2012, has acquired 100% of the LLC membership of Pasternak LLC (the active LLC organized under the laws of New York). Id. at 4.
Without objection of Pasternak, and with its full knowledge, the inactive general partnership and the currently active LLC purchased from a then-affiliated company wines from the Pays d'Oc region of France and marketed and sold such wines within a "territory" as per the distribution agreement between plaintiff and Martin Sinkoff Wines, Inc. See id. at 5.
 The now-inactive general partnership reorganized its business into an LLC under the laws of New York, and Pasternak acceded to, and ratified, the reorganization, among other things such as continuing to do business with Pasternak LLC. Id.
The defendants raised several affirmative defenses, including ineffective service of process (on each defendant other than Pasternak LLC); defective summons; acquiescence, waiver, and estoppel; account stated and Pasternak LLC's right to setoff; plaintiff's repudiation and breach; plaintiff's unclean hands; and failure to state a cognizable claims. Particularly noteworthy were the following:
Defendants raised the affirmative defense that plaintiff acquiesced in conduct originally complained of in its complaint by: (1) Signing a distribution agreement with the original general partnership, which did not prohibit the now-inactive company or its successor from issuing ownership interest, and with full knowledge that DBR owned 35% interest; (2) Acceding to and ratifying the reorganization of the prior general partnership and by continuing to do business with Pasternak LLC through actions like accepting and fulfilling purchase orders, invoicing the LLC, and accepting payment from the LLC; and (3) By allowing the GP and LLP to both purchase the Pays d'Oc wines and to market and sell such wines in the previously agreed upon territory. Id. at 11–14.
In or around August 2013, Pasternak LLC and VM agreed upon a statement of account liquidating amounts owed to and by VM. Id. at 14.
In its counterclaim, Pasternak named several additional counterclaim defendants, including but not limited to Vintage Epicure LLC (an LLC organized under the laws of New York, engaged in the sale of wines distributed by VM) and Beverage Group International, LLC (an LLC organized under the law of New York, engaged in the sale of wines distributed by VM). Pasternak counterclaimed on three main grounds: (1) Against VM for breach and repudiation of contract and implied covenant of good faith and fair dealing; (2) Against VM for for account stated and Pasternak's right to setoff; and (3) Against additional counterclaim defendants for tortious interference with contractual and business relations. Id. at 26–29.
Pasternak argues that, on or about February 12, 2013 (and during the term of its distribution agreement), and prior to any attempts by VM to address any perceived inadequacies of Pasternak's representation with Pasternak, Beverage Group International, LLC filed a certificate of assumed name in the Office of the Clerk in the County of Rockland asserting the additional counterclaim defendant would be doing business under the name of, "Val d'Orbieu Americas, USA" and VM registered its "brands" to additional counterclaim defendant. Id. at 23–24. Previously, under the distribution agreement and according the Pasternak's answer, the Val d'Orbieu wines were among the VM "brands" that were to be exclusively sold to Pasternak. As noted by Pasternak in its answer, Groupe Val d'Orbieu is the entity owning "all or a substantial" part of VM. Id. According to Pasternak, VM neither informed Pasternak nor sought consent from Pasternak in regard to the filing or registration of Val d'Orbieu. Additionally, Pasternak alleges that VM and Pasternak continued to operate under the distribution agreement, until Pasternak received a letter from VM in June 2013 purporting termination. Id. It is to the belief and knowledge of Pasternak that VM was urged by additional counterclaim defendants and/or their employees, members, or managers to register its brands with another entity, as well as to terminate the original distribution agreement. Id. at 24–26.
Pasternak requests a judgment dismissing VM's claims and attorney's fees, along with other relief as deemed just and proper. Id. at 28.
What is interesting about this particular case is how easily much of this information can be traced. For example, to confirm Pasternak's allegations that Beverage Group International, LLC was importing Val d'Orbieu or Vignerons de la Méditerranée wines, for which Pasternak was to remain the exclusive importer, we can easily check the TTB public COLA database or even LabelVision. Using either of those sources, we can see that Beverage Group International, LLC filed several wine label applications on and after March 13, 2014 with the TTB using the DBA Val d'Orbieu Americas, USA. This also means that Beverage Group International, LLC needed to amend its TTB-issued federal basic importer's permit to include the DBA. Generally, this entails filing an amendment with the TTB and, likely, this occurred well before March 13, 2014. Of course, some issues are still outstanding, such as whether the distribution agreement was still in effect, and these are matters that cannot be solved through a public portal. 
To view a copy of the original complaint, please see Vignerons de la Mediteranee vs. Pasternak and Domaines Barons de Rothschild (Index Number 50102/2015). To view a copy of the answer with counterclaims, see Affirmative Answer, Defense, and Counterclaims.
For more information on wine or alcohol law, direct shipping, licensing, or other legal matters please contact Lindsey Zahn.
Images property of VIBE Conference and Vitisphere, respectively.
DISCLAIMER: This blog post is for general information purposes only, is not intended to constitute legal advice, and no attorney-client relationship results. Please consult your own attorney for legal advice.