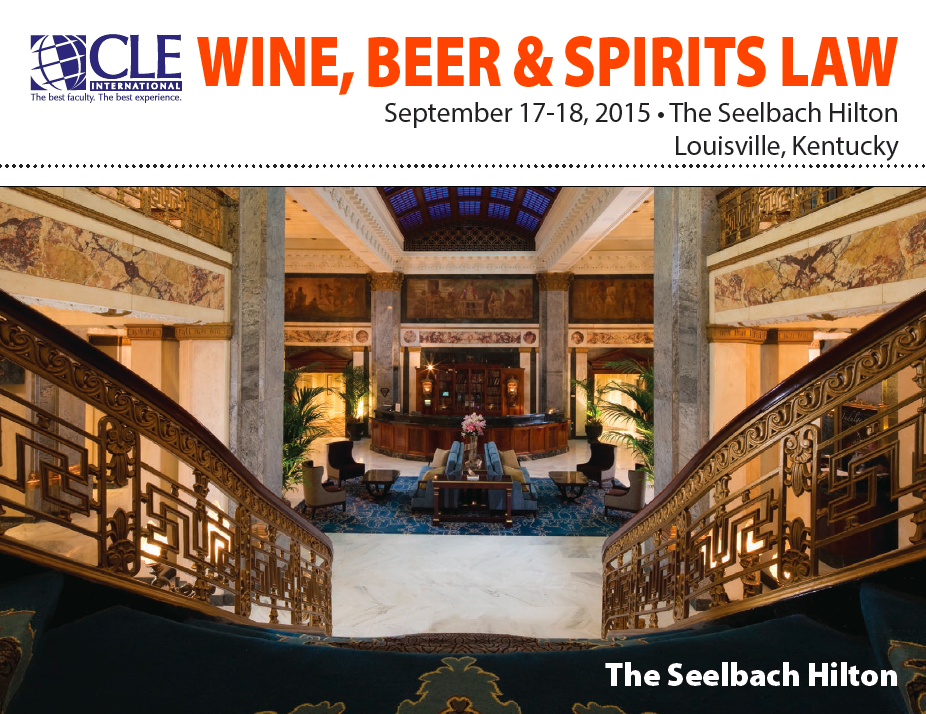 CLE International will host its annual wine, beer, and spirits law conference in Louisville, Kentucky this September 17th and 18th. This year is the program's 20th anniversary of the wine, beer, and spirits conference and, from its lineup, it promises to have some interesting topics in beverage law. Topics include the following:
TTB Update

Evaluating Labeling and Marketing Programs: False Advertising, Class Actions & a Holistic Approach to Marketing Compliance

The Evolution of Brown Spirits: Legal and Industry Perspectives; Demystifying the Federal Label Rules for Spirits and Other Important Issues

Arsenic in Wine? Oh, My!: A Discussion of the Pending Litigation

Legal and Building Code Requirements: Issues Related to the Premises of Various Facilities

State Regulators Panel: 

Perspectives from Around the Country

Appellations: The Next Frontier

Cider: Complex Legal Issues

Producer Wholesaling and Retailing: Perspectives

Trademark Issues: In the Alcohol Industry
and several others.
The conference will take place at the Seelbach Hilton Hotel in Louisville and the brochure mentions that up to 14 hours of MCLE credits can be obtained (including one hour of ethics). Further, the conference falls on the same dates as the renowned Kentucky Bourbon Festival.
I attended last year's conference and it was a great experience. This year's lineup promises what sound like exceptionally interesting and current industry topics, as well as some great speakers.
For more information or to register, see CLE International website's 20th Anniversary National Conference Wine Beer & Spirits Law.
Image property of CLE International.
DISCLAIMER: This blog post is for general information purposes only, is not intended to constitute legal advice, and no attorney-client relationship results. Please consult your own attorney for legal advice.