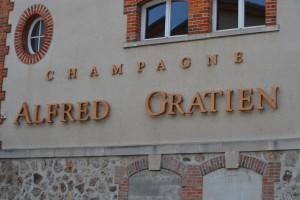 A few weeks ago, I had the absolute pleasure of spending an afternoon at and touring Alfred Gratien in Épernay. The maison has been producing wine since 1864 and takes pride in stating that its Champagne is hand-crafted. The house uses Chardonnay, Pinot Noir and Pinot Meunier grape varieties, which represent the three types of grape varietals permitted for Champagnes (as locals will tell you, other varietals are used, but the abovementioned varietals are standard for Champagne). The grapes derive from three of Champagne's regions: Côte des Blancs (Chardonnay), Montagne de Reims (Pinot Noir), and the Marne Valley (Pinot Meunier).
During my visit, I learned that the maison's first fermentation occurs in oak casks, which certainly contributes to the unique style of Alfred Gratien Champagnes. Alfred Gratien is actually one of the last houses in Champagne to age the wine in oak casks during first fermentation—many houses no longer use the oak casts for first fermentation and instead use stainless steel tanks. Further, the maison also does not use malolactic fermentation during Champagne production—the house believes this preserves the quality of the final Champagne and indeed it allows the wines to retain a higher level of acidity and, presumably, allows the wine to age better.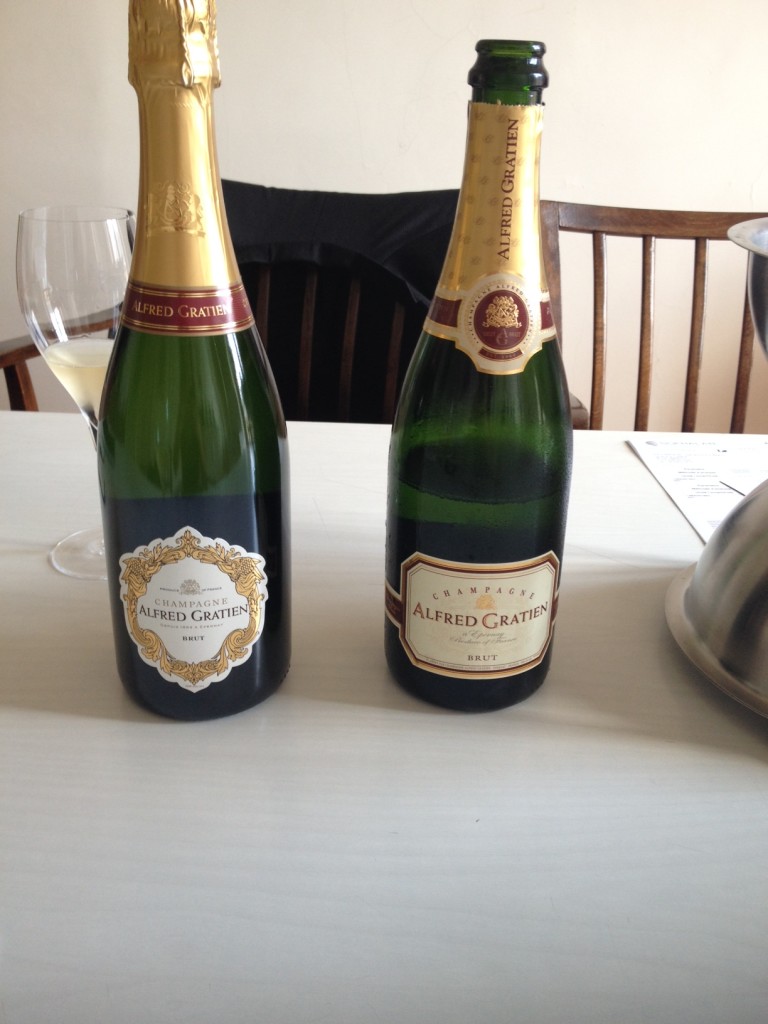 What I really enjoyed about my visit to Alfred Gratien is that, unlike some of the larger houses in Champagne I've visited, you can truly feel the emphasis on handcrafting the Champagne as well as the company's desire to continually operate as a smaller house, in an effort to underscore quality and control. Indeed, it's a success for Alfred Gratien: their Champagnes are well balanced and are notably different from other houses, but remain enjoyable with a great potential to age. The house actually produces no more than about 22,000 cases of wine per year, so while significant, the production is still enough to be considered small scale or small batch.
If you are visiting Épernay, I highly suggest stopping by Alfred Gratien if you can, or at least enjoying a bottle of their Champagne. 
Special thanks to Olivier Dupré and Andrea Sartor.
Photographs property of Lindsey Zahn.