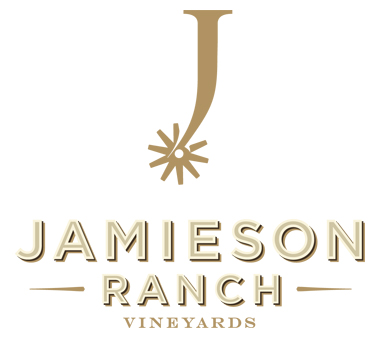 In March, Jamieson Ranch Vineyards launched a declaratory judgment suit against Pernod Richard's Irish Distillers Limited, owner of the renowned Jameson Irish Whiskey, in response to the Ranch's receipt of a cease and desist letter. See Jamieson Vineyards Takes On Pernod Ricard's Irish Distillers. According to Jameson Clashes with Jamieson Over Name, the letter issued by Irish Distillers on or around February 25, 2014 stated that "Jamieson" is "confusingly similar" to "Jameson" and is likely "likely to cause consumer confusion and/or the appearance that your client's business originates from or is endorsed or authorised by Irish Distillers," the use of which is likely to dilute the mark "Jameson." See Jameson Clashes with Jamieson Over Name (quoting the original Irish Distillers cease and desist letter). Accordingly, Irish Distillers urged Jamieson Ranch Vineyards to cease use of the Jamieson mark, confirm (in writing) that the mark would not be used in the future and that Irish Distillers owns the Jameson mark, and account for the amount of revenue secured from the Jamieson mark (as well as sales of services in Napa) so that Irish Distillers could assess the damages. See Irish Distillers In Trademark Dispute With U.S. Winemaker; see also Pernod Faces Trademark Clash Over Wine Firm's 'Jamieson' Brand.
On July 14, 2014, the distiller counterclaimed against Jamieson Ranch Vineyards, asserting trademark infringement with respect to the name "Jamieson Ranch Vineyards." Irish Distillers Limited noted that Jamieson Ranch Vineyards had recently changed its name to "Jamieson Ranch Vineyards"—mark whose appearance and sound the distillers argued would confuse consumers with respect to Jameson Irish Whiskey—and had previously been known as Kirkland Ranch Winery and Reata Winery. See Jameson Distiller Says Napa Winery Can't Use 'Jamieson.' The counterclaim alleges federal infringement, dilution, and unfair competition, as well as common law infringement. Id. Jamieson Ranch Vineyards denies the allegations, and insists that its mark does not dilute the Jameson Irish Whiskey and seeks declaratory judgment, as mentioned previously.
In the last few months, several other wine companies have been victims to cease and desist measures pursued by larger, global alcohol beverage companies. A good example is the alleged battle between Champagne House Veuve Clicquot and Italian sparkling wine producer Ciro Picariello (Note: Such suit was denied by the Champagne House, but Veuve Clicquot did acknowledge contacting the Italian producer to note several label similarities), and the clash between Chateau Mouton Rothschild and Burgundy wine producer Laurent Mouton. In many instances, a smaller producer may choose to pursue legal action against larger companies to avoid changing its brand or business name. There are a significant amount of costs associated with changing the name of a business, such as phasing out labels (and changing the names of wines and labels), submitting label applications for government approval, and edits to a company's website, logo, business cards, stationery, and related elements—and such cost may be particularly high for smaller wine businesses, enough to pursue litigation against a large company. But that being said, there is also an element of pride in ones name or brand that may have intangible value or goodwill that provides even greater incentive to defend ones mark.
A hearing for the case between Jamieson Ranch Vineyards (Madison Vineyard Holdings) and Irish Distillers is scheduled in front of Judge Charles R. Breyer on August 22, 2014 at 8:30 AM at the United States District Court for the Northern District of California. See Calendar for: Judge Charles R. Breyer.
Image property of KQED Blog.
For more information on wine or alcohol law, labeling, or trademark, please contact Lindsey Zahn.
DISCLAIMER: This blog post is for general information purposes only, is not intended to constitute legal advice, and no attorney-client relationship results. Please consult your own attorney for legal advice.