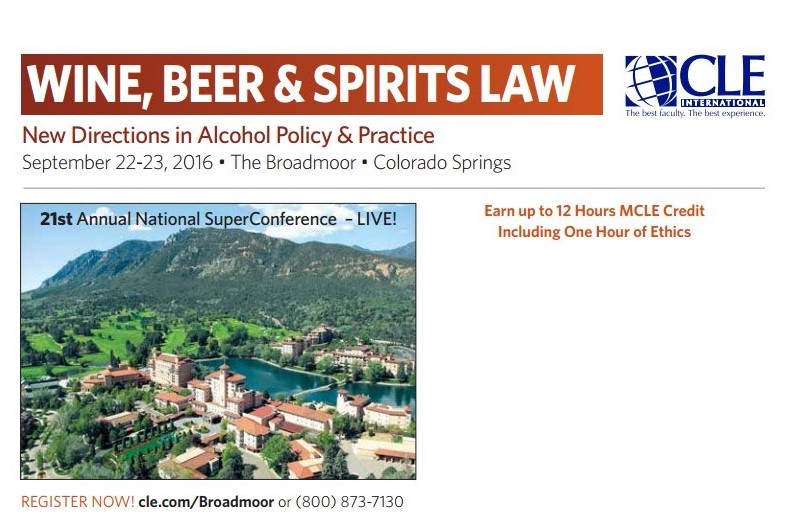 CLE International will host its annual wine, beer, and spirits law conference in Colorado Springs, Colorado this September 22nd and 23rd. This year is the program's 21st anniversary of the wine, beer, and spirits conference and, from its lineup, it promises to have some interesting topics in beverage law. Topics include the following:
Non-Traditional Trademarks in the Alcohol Beverage Industry

Intersection of First Amendment and Tied-house Law

Third Party Providers and the New Direct Delivery Channel

TTB Update

State Regulators Panel

Strategies and Tactics in Supplier-Distributor Disputes

Ethics

Wine Labeling

False Advertising
and  several others.