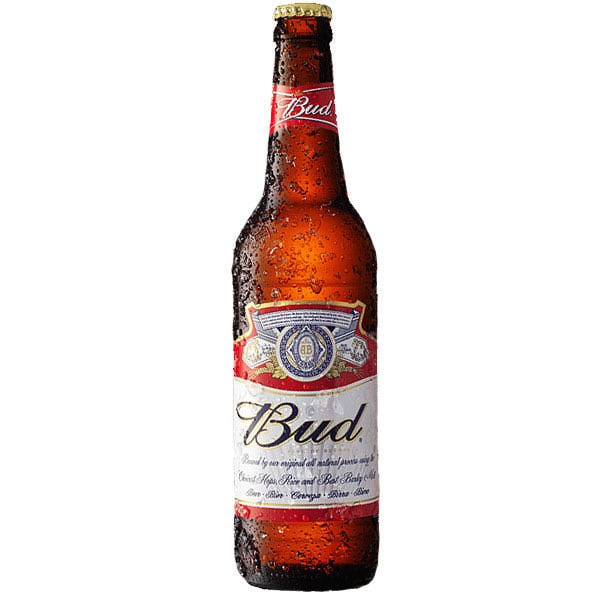 Last week, the Trademark Trial and Appeal Board ("TTAB") issued an opinion that sided with Anheuser-Busch, LLC's opposition of the registration of the mark WINEBUD. See Anheuser-Busch, LLC v. Innvopak Systems Pty Ltd., Opposition No. 91194148 (August 17, 2015) [precedential]. The applicant, Innvopak Systems Party Limited, originally filed an application to register the mark WINEBUD in standard characters for alcohol beverages (except beers) and numerous sub-categories of wine in International Class 33.
As one might expect, Anheuser-Busch opposed the registration on the grounds of likelihood of confusion and dilution in light of the beer giant's prior registration of the mark BUD and several other BUD-related marks for beer. Applicant denied these allegations of the notice of opposition. TTAB sustained the opposition.
Both Applicant and Opposer submitted a record containing several interesting pieces of evidence. For example, Anheuser-Busch submitted the testimony of an expert who conducted a likelihood of confusion survey. Applicant submitted an article from Wine Business Monthly that recognized the term "vine bud" as a viticultural term. Applicant also submitted evidence suggesting that "Budweiser" is a surname and also possibly descriptive.
The Board quickly disclaimed "priority" as an issue because, as evident from Anheuser-Busch's submission of many prior registrations containing the word "BUD," as well as evident from its continual use of BUD and BUDWEISER for beer long before Applicant's priority date. Thus, the Board's examination quickly shifted over to a fame analysis as the Board considered whether BUD and BUDWEISER had extensive public recognition. When fame is found, the mark is entitled to great weight in the likelihood of confusion analysis (i.e., can play a dominant role). In determining fame, the Board considers an array of relevant factors including (but not limited to) sales, advertising, and length of use. Undoubtedly, the Board found both BUD and BUDWEISER satisfied the "fame" test through its excessive use in advertisements, at major sporting events, for sponsorships, etc.. (Anheuser-Busch has used its BUDWEISER mark on beer uninterruptedly, with the exception of Prohibition, since 1876.)
Next, the Board moved to an analysis discussing the similarity or dissimilarity of the marks with respect to appearance, sound, connotation, and commercial impression. As blogged about previously, this test doesn't look to a side-by-side comparison of the marks but instead studies whether the marks are sufficiently similar with respect to their commercial impression such that an individual who sees the marks would be likely to assume there is a connection between the marks. The marks are considered in their entireties. The Board stated the obvious, i.e., that WINEBUD is similar to BUD because it incorporated the term "BUD" which is, indeed, Opposer's entire mark. At the same time, the Board noted that WINEBUD clearly added another word entirely (i.e., "WINE").
Of course, Anheuser-Busch argued that "wine" is generic for WINEBUD's goods, which could lead consumers likely to confuse the relevant marks at issue. And, of course, Applicant argued that the marks were highly dissimilar with respect to appearance, sound, connotation, and commercial impression. Applicant relied on the fact that "vine bud" is a recognized term of viticulture. Applicant went so far as to describe the origin of WINE and BUD (Old or Middle English derivation) and "'WINEBUD' is thus a fanciful compound noun formed from the nouns WINE and BUD, an analogy to horticultural words such as 'rosebud.'" Id. at 13 (quoting Applicant's Brief). Further, Applicant noted the derivation of BUDWEISER (i.e., a town in the Czech Republic and the name of a style of lager brewed in the city of České Budějovice in Bohemia) and extended to BUD; Applicant further contended that BUDWEISER gives a different commercial impression than WINEBUD. Truthful, yes, but of course there is more to a mark than its dictionary definition or overall impression.
Nonetheless, the Board was not persuaded by Applicant's arguments, noting it unlikely that the class of consumers in this instance would associate BUDWEISER with a small, bohemian town. The Board noted issues such as, i.e., there was no evidence to suggest that consumers in the U.S. associated BUD or BUDWEISER with the bohemian town, nor that they have heard of České Budějovice. Even though the bohemian city may be Budweiser's origin, the Board relayed that given Anheuser-Busch's use and marketing of BUDWEISER over the last 150 years, there's no evidence U.S. consumers would associate it with its origin.
The Board further struck down Applicant's reliance on one piece of evidence in regard to "vine bud," finding the single reference insufficient to conclude that the term is recognized in the field of viticulture, let alone by purchasers of alcohol beverage products. In addition, the Board noted the following:
Consumers would immediately recognize "WINE" (generic term) especially when used on a wine product.

Descriptive or generic terms like WINE serve little source-identifying function.

Thus, consumers are not likely to recognize WINE as a source-identifying element of Applicant's mark (but rather the name of the goods).

BUD is the dominant portion of WINEBUD, which is obviously identical to Opposer's mark BUD.

BUD is the term in the mark WINEBUD that consumers are likely to focus on.

The term in Applicant's mark is identical in sound and appearance to Opposer's mark.

The generic mark WINE is insufficient to distinguish it from BUD. 

As a result, WINEBUD is highly similar to BUD and this favors a finding of likelihood of confusion.
Id. at 18–20.
Next, the Board studied the similarity or dissimilarity of the nature of the goods, the channels of trade, the classes of the consumers, and the conditions of sale. Applicant identified its goods as "alcohol beverages except beers" and Opposer's goods are beer. Time and time again, the Board has weighed in favor of finding a similarity between all three alcohol beverage commodities with respect to this type of analysis (i.e., nature of goods, channels of trade, classes of consumers, etc.). Such was the case in this instance. The Board noted that Applicant did not cite any precedential decisions where the Board found beer and wine to be unrelated for the purposes of a likelihood of confusion analysis. Further, the Board contended that beer and wine are frequently sold at the same channels, such as retail outlets, supermarkets, and bars. Despite many arguments on behalf of Applicant and Opposer, the Board had no trouble once again finding that relatedness of the goods, overlap in channels of trade and classes of consumers, and conditions of purchase weighed in favor of likelihood of confusion. 
After a lengthy discussion about the Blair survey submitted by Opposer, which can be read in greater detail at Anheuser-Busch, LLC v. Innvopak Systems Pty Ltd., Opposition No. 91194148 (August 17, 2015) [precedential], the Board weighed the aforementioned factors and found in favor of Opposer. Specifically, the Board concluded that Applicant's wine is similar to Opposer's beer, the goods travel in the same channels of trade to the same classes of consumers, and the goods are purchased by ordinary consumers who are unlikely to exercise care in their purchases. Id. at 36. The Board refused registration of WINEBUD on the grounds of likelihood of confusion with Anheuser-Busch's BUD mark. 
For more information on wine or alcohol law, labeling, or trademark, please contact Lindsey Zahn.
DISCLAIMER: This blog post is for general information purposes only, is not intended to constitute legal advice, and no attorney-client relationship results. Please consult your own attorney for legal advice.