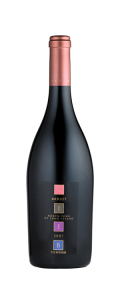 I recently received a bottle of Lieb Cellars' 2008 Reserve Merlot from a media contact. I have actually visited almost all of the Long Island wineries, and Lieb Cellars is certainly among my favorites. From the bounty of Lieb Cellars wines I tried, I must admit that the 2008 Reserve Merlot was a fantastic bouquet for me.
What stood out most for me with the Lieb Cellars 2008 Merlot is how well balanced the wine was, and not extremely tannic (i.e., not highly pronounced, but very soft). The wine's color is a gorgeous deep burgundy, near garnet shade with beautiful hints of raspberries, black currant, and cassis in both aroma and taste. The 2008 Merlot also features a beautiful and smooth finish, and would be highly enjoyable with a variety of food pairings, ranging from meats to pastas to fish. The wine is absolutely divine to drink now, but has the potential to age well in years to come. Lieb's Reserve Merlot is an enjoyable, medium bodied wine and tastes great decanted.
Lieb Cellars Reserve Merlot 2008
Suggested Retail Price: $22
From the Company
An innovator on the New York State wine industry scene, Lieb Cellars was founded on Long Island's North Fork in 1992 and the winery released its first vintage in 1999. A Pinot Blanc pioneer, Lieb was the first winery on Long Island to plant this grape variety. Pinot Blanc has remained Lieb's signature wine, showcased in their Reserve Pinot Blanc and the only 100% Pinot Blanc méthode champenoise Blanc de Blancs made in New York State. Lieb cultivates 15 acres of Pinot Blanc, more than any other New York winery.
In addition to Pinot Blanc, Lieb grows Chardonnay, Cabernet Franc, Merlot, Cabernet Sauvignon, Malbec, and Petit Verdot on its 42 acres of estate vineyards, as well as Sauvignon Blanc, Viognier, Gewürztraminer, Riesling, and Pinot Noir at a neighboring leased vineyard. Vineyards are located in Mattituck and Cutchogue on the North Fork and are 100% managed by Chief Winemaker Russell Hearn and the Lieb viticultural team. Lieb produces 4,000 cases of Lieb Reserve wines annually.
More About the North Fork of Long Island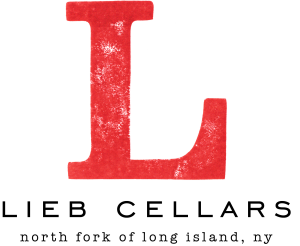 Long Island's North Fork is a maritime, cool climate region. The North Fork parallels Bordeaux in terms of latitude and is surrounded by three bodies of Gulf Stream-influenced water: the Long Island Sound to the north, the Atlantic Ocean to the south, and Peconic Bay splitting the North and South Forks. The Atlantic Ocean moderates the climate and year-long breezes keep the vineyards dry. The sunniest spot in all of New York State, Cutchogue vineyards benefit from approximately 3,200 Growing Degree Days per year, an extended growing season and is over one month longer than any other New York STate wine region. Vineyards have well-drained loamy, sandy soils with modest fertility, ideal characteristics for controlling vine growth and promoting grape-ripening in the fall.