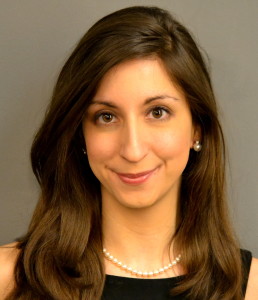 I started On Reserve over five years ago, while researching my law review Note on wine law. For me, a blog was a way to track my research and theories during the course of writing my Note. I grew to love blogging and On Reserve quickly became a leading blog for industry professionals interested in the legal overtones of wine. Since its commencement, On Reserve is continuously featured on major wine news websites, including Wine Business and Wine Industry Insight, quoted by The Wall Street Journal, cited by law review articles, and recognized by the American Bar Association Student Division and JD Supra. My Note, titled Australia Corked Its Champagne and So Should We: Enforcing Stricter Protections for Semi-Generic Wines in the United States, won the 2010–2011 Trandafir International Business Writing Competition and was published in the second issue of the twenty-first volume of the Journal of Transnational Law & Contemporary Problems in 2012.
But researching a note was not the end of my journey. I discovered wine law was more than a hobby; it was my future career. I spent the 2011 summer in France at the Université de Reims Champagne-Ardenne for the 2011 Wine and Law Program, where I received a University Diploma in Transnational Wine Trade Law and studied under several forerunners of wine law and wine economics. Upon my return, I worked with Lot18 on legal and regulatory compliance matters in the context of direct shipment in the States. In September 2011, I traveled to Porto, Portugal courtesy of the Center for Wine Origins to learn about the legal pursuits of the Douro Valley to protect the name Port in the United States. I currently work as an alcohol beverage and food attorney at Lehrman Beverage Law, PLLC and have visited the wine regions of Emilia-Romagna, Tuscany, Champagne, Alsace, the Douro Valley, Andalucía, the Finger Lakes, Long Island, Sonoma, and Napa, among others. Hopefully, this list of wine regions will continue to grow in tandem with my story.
Education

B.S., Cornell University

J.D., Brooklyn Law School

Università di Bologna, International & Comparative Law (Summer 2010)

Université de Reims, Diploma in Transnational Wine Trade Law (Summer 2011)
Bar Admissions
Publications
Contributions
Full Disclosure: Ridge Vineyards to Include Full Ingredients List on Label

, Toast of the Town by Underground Cellar, May 14, 2013.

Professional Opportunities and Jobs in Wine Law

, The Society of Wine & Jurisprudence, April 29, 2013.

Copyright, Fair Use, and Wine Blogs

, Palate Press, January 31, 2011.
Speaking Engagements
International Comparative Law: The Business of Wine (Guest Speaker), Charlotte School of Law,  June 2014.

Intro to Wine Law, Rosenfarb LLC, September 2014 (New York).

International Comparative Law: The Business of Wine (Guest Speaker), Charlotte School of Law,  June 2015.

Winery, Brewery, and Distillery Law, myLawCLE, July 2015 (Miami).
Faculty Membership
Firm Contact Information
Principal Law Office Address: Lehrman Beverage Law, PLLC, 2911 Hunter Mill Road, Suite 303, Oakton, VA 22124 

Phone: 202-449-3739 ext. 4.
Photograph courtesy of Christopher Kulawik.
Disclaimer: Attorney advertising. None of the material published on this blog should be interpreted or inferred as "legal advice," nor does it claim to be deemed as such. Material on this blog is for informational purposes only. The material or information posted on this site should not be used as an alternative to consulting an attorney or obtaining professional legal advice. In addition, by using this website, no attorney-client relationship is formed.